What we do
Gogodoc is an app that provides a quality GP booking service that brings the doctor straight to you.
Our aim is to make appointments private, easy and hassle free.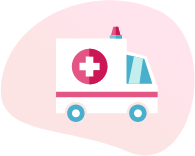 24/7 Service
You don't have to leave the comfort of your home, office, gym or where ever you may be, our highly experienced GP's will come straight to you. Currently between zones 1 to 4.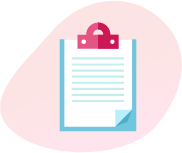 Prescription
We work around the clock to ensure your medication will reach you on the same day.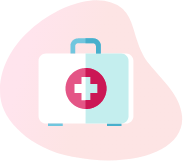 Blood tests
No need to queue for hours at the hospital to be seen, we send you a self testing kit which you simply post back.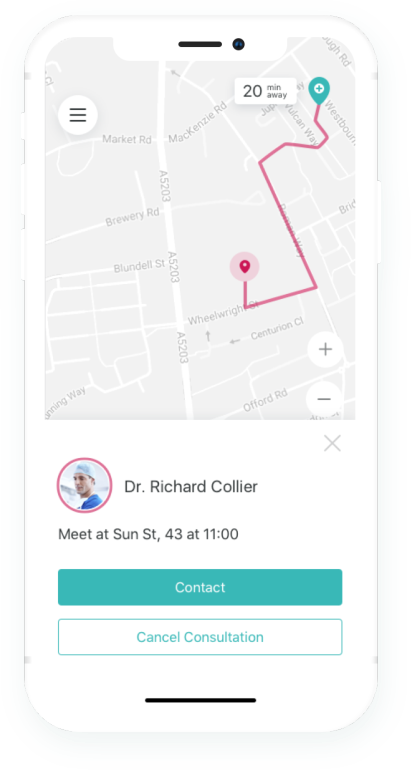 Doctors near you
Gogodoc automatically finds the nearest GP based on your location. You can track the GP while they make their way to you.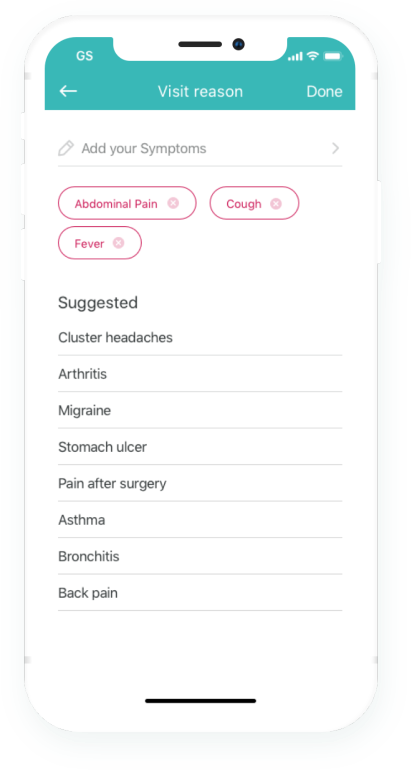 Tell us your symptoms
Use our advanced built-in symptom checker to inform us of your medical concern.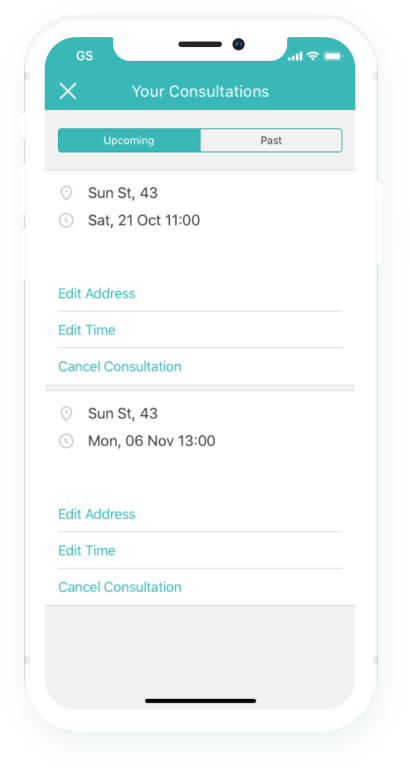 Manage your consultations
In your account you can view all your past and present confirmed bookings as well as manage your payment details.
I love the app, I requested a doctor and she arrived at my office in less than 20 minutes. I'm very pleased with the service and will recommend Gogodoc to my family and friends. Thank you!
Pedro
Wow, thank you for saving me so much time. I don't ever have to visit my GP anymore and wait for a check-up. This has been a very helpful service. I Highly Recommended!! 2 thumbs up!!! Cheers!!
Sally
I had a visit from one of your friendly GPs, and my prescription arrived on time. It was the most amazing experience, glad I booked. Thanks, Gogodoc.
Richard
Frequently Asked Questions
1. Where do we operate?
Gogodoc is currently available in London zones 1 to 4 only. We will be expanding into other zones very soon
2. How long does it take a doctor to arrive?
It will take an average of 1 hour for the doctor to arrive at your location. During the launch month we might have some delays in the arrivals considering the influx of appointments, but arrival time will reduce gradually.
3. How do I pay?
You need to register your credit/debit card in your account via the app to be able to use our services. An amount will be deducted from your card once you make your first booking, and you will receive a receipt via email.
4. How do I report an issue?
You can contact us via hi@gogodoc.com anytime, and we'll assist you with your bookings or any other queries
5. Do I need to de-register from my current GP to use Gogodoc
No